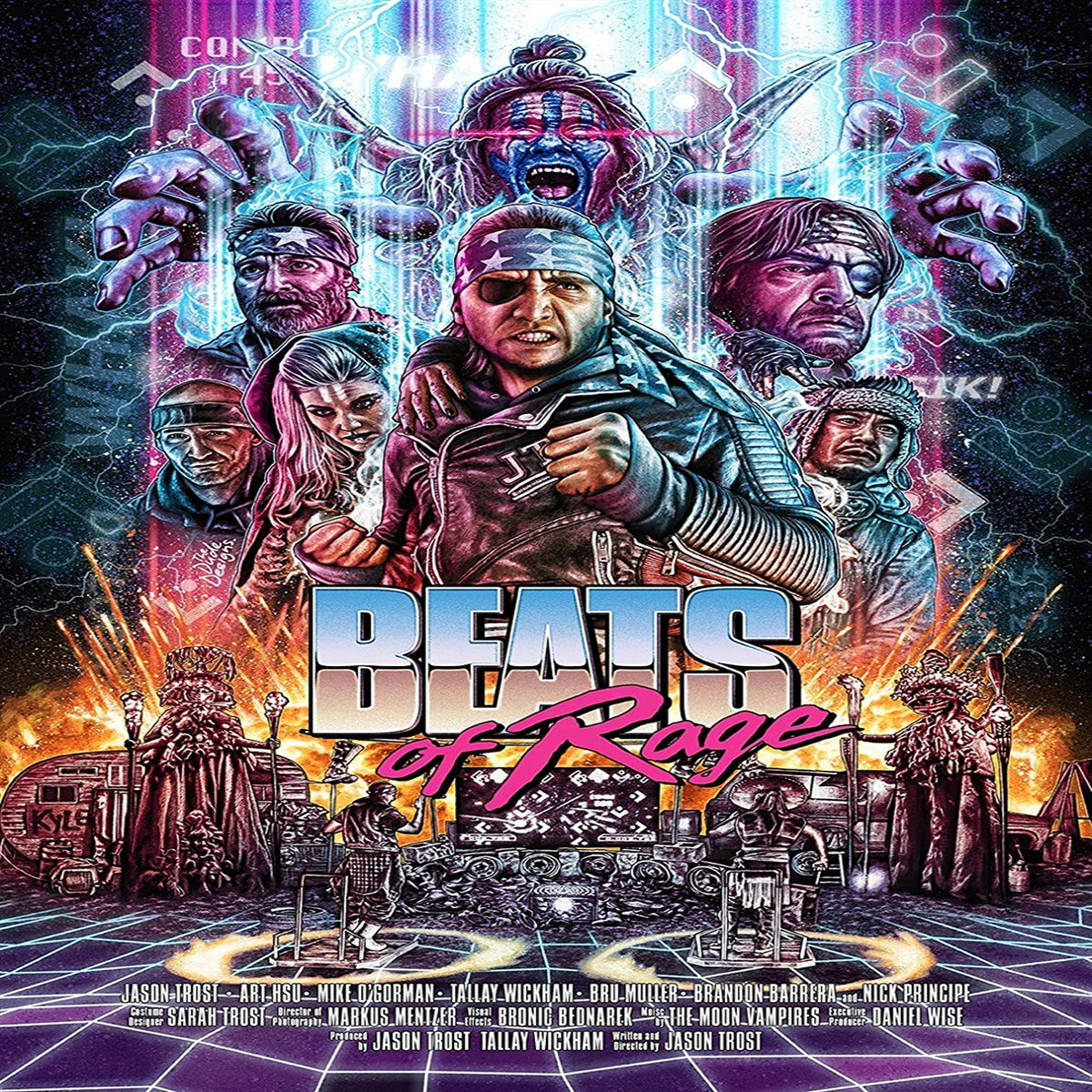 Viewing Date: 9/24/20
Starring: Jason Trost, Nick Principe, Mike O'Gorman, Bru Muller, Art Hsu, Tallay Wickham
Plot: Despite hanging up his boots following the events of 'The FP,' JTRO must return to the blood sport of Beat-Beat Revelation one last time. JTRO and KCDC – his mystical hype man – will quest deep into The Wastes, a land destroyed by the Beat Wars, to compete in the ancient Beat-Beat tournament, "Beats of Rage," face AK-47 – and, hopefully, save the world. (via IMDB)
Rules
Panther Growl Noise
"Booze"
"JTRO" or "BTRO"
"Beat-Beat"
"Rage Dipping"
Quotes
"We did some love. We threw some pups"
"Yo. Drink some water." "Hey! Get that wet shit outta my face!"
"Re-ninj, JTRO!"
"That deal is tail lights and the word is GO!"
"Pound me JTRO."
"Let Re-ninj be your eyes."
"He's beginning to Re-ninj; he must Re-ninj alone."
"I challenge you to a beat off!"
Viewer quotes
"Have you ever seen a movie that has a scene with more than one person with an eyepatch- that's not a pirate movie?"
What We Learned
You could use a spoon on a Nintendo Controller
They need the seed to keep the clan strong
Chicas weaken legs- especially when Rage Dippin'
You talk shit, you get slit.
Final Take
The FP is a 'hall of fame' Bad Movie Thursday selection, so this movie had a lot to live up to, and I think it delivered. You've got to respect the dedication that Jason Trost has for this movie and ridiculous world / culture / language he has created. It is thoroughly entertaining and takes it self seriously enough to maintain the immersion in this crazy world. This is one of the most quotable movies in BMT history just because of the dialect that has been created for this post-apocalyptic world– the list above could have been much longer if I would have been spending more time writing everything down. This movie had enjoyable characters, twists, and nods to video game culture, and we would definitely recommend. This movie might not make the top 10 Bad Movie Thursday list, but would make the top 25 for sure.